Coughs and Colds
Submitted by admin on Fri, 27/03/2009 - 02:21.
Printer-friendly version
Following a move in March 2008 to restrict the sales of certain cough and cold medicines for children under the age of two, the UK Medicines and Healthcare products Regulatory Agency (MHRA) have now introduced further restrictions up to the age of six. These changes highlight the unproven benefits and certain risks associated with improper use of some of over-the-counter cough and cold medicines. The changes are only effective in the UK.
Submitted by admin on Mon, 09/02/2009 - 00:29.
Printer-friendly version
The common cold has long baffled doctor's and scientists alike. Unlike many of the other common infections, there's still no cure for it. There are steps we can take to help prevent it though. A recent study conducted at Pittsburgh's Carnegie Mellon University has suggested that the prevention of the common cold may rest in simply getting more sleep.
Submitted by admin on Sat, 17/05/2008 - 12:38.
Printer-friendly version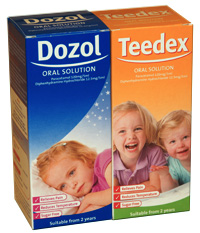 Image 1: New Teedex and Dozol packageing.
In October 2007 a panel of US government advisers concluded that over-the-counter cold and cough medicine should not be given to children aged between 2 and 5 years as there is no proof of their efficacy. In March 2008 the British followed suit, but only limited the sale of cough and cold medicines for children under 2 years old. To date the Irish Medicines Board has only issued a statement saying that the use of cough medicine in children in under review, but has not taken any action in this respect.
FDA scrutinised cough and cold medicine for children, taking a close look at their efficacy and safety. Taking FDA's recommendations into consideration, government panel members voted 13 to 9 in favour of the proposal to withdraw cold medicine for children between 2 to 6 years old.